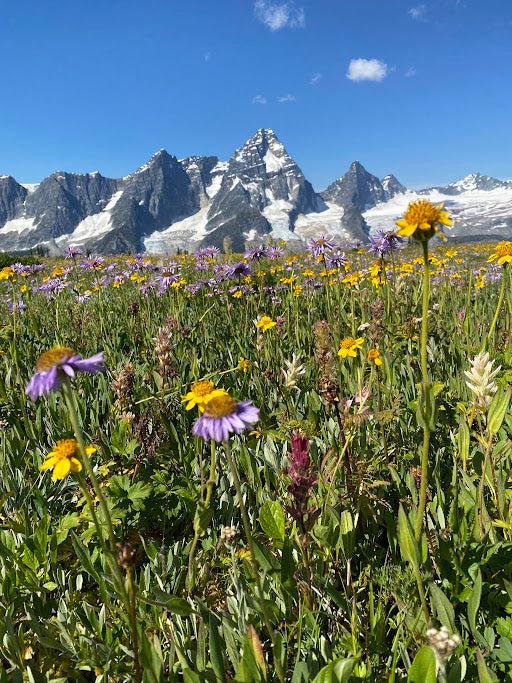 Who We Are
We're a team of long-time locals who are passionate about making sports and recreation approachable and fun for everyone. Building relationships and community are at the heart of everything we do, so people of all experience levels and backgrounds can feel comfortable and supported in the shop and out in the mountains. 

Whether you want to rent an e-bike, you're on the hunt for high-quality used gear, or you just want a friendly chat while browsing our stock of local vendors, we're here for you. 

You can trust that you're walking into a fun, warm space where our knowledgeable team will get you set up for success on all of your many adventures. Everyone's a local at Sports Garage!
What We Do
We're all about value and variety. You will always find reasonably priced, high-quality goods and services here. So, what exactly do we do? Good question. Sports Garage has four main pillars: retail, rentals, consignment, and service. 

You can buy new sports equipment or a variety of locally-made products from our "Local's Corner." From last-minute purchases like bear spray or power bars to large items like e-bikes, there's something for everyone here. 

We've got you covered if you're looking to shop at a more accessible price point. We carry a wide range of consignment items, from apparel and accessories to gear and equipment. If you have items you want to sell, you can also do that here. 

Next up, rentals. You can rent e-bikes for a half or full day and enjoy the Bow Valley in a fun new way. E-bikes help even more folks get outside and get moving and we're pleased to offer rentals to visitors and locals alike. Stay tuned for winter rentals so we can gear you up when the snow falls.

We also offer a range of service options, including bike tuning, hockey stick and skate repairs, ski and snowboard tuning, and more. If you have equipment that you need serviced, pop by or get in touch to see if we can help you out.

Ready to meet the team?
Meet The Team
Sports Garage is owned and operated by Peter Philp, Simon Philp, and Louis Panning-Osendarp. Here's a bit more about our co-owners.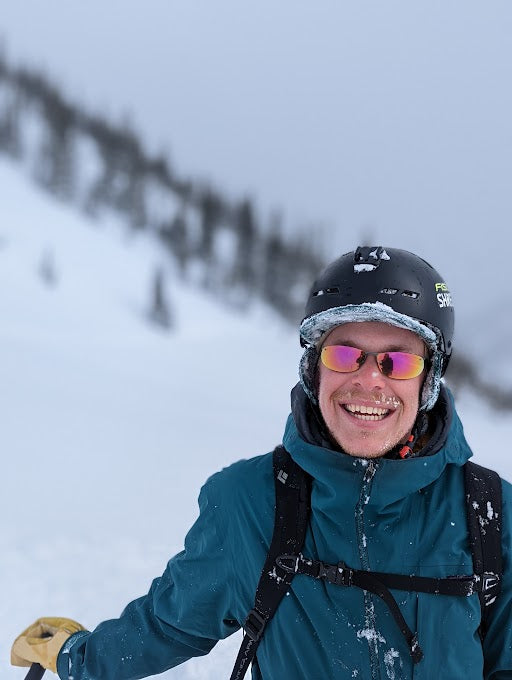 Louis (Lou)

Louis Panning-Osendarp, or Lou, grew up in Canmore, across the street from the Philps. Lou enjoyed all the mountain sports Canmore has to offer as a kid, from skating on the pond to cross country skiing, biking, and everything in between. Although Lou enjoyed all these sports, his true passions, freeride skiing and biking, continued to be a big part of Lou's life in adulthood. Lou grew up skiing with the Rocky Mountain Freeriders and competing in big mountain ski competitions. When he finished high school, he started working as a ski patroller at Lake Louise. Shortly after, he began coaching for ULLR Big Mountain, where he is now the head coach. In the summer when the mountains are free of snow, Lou is often found biking on the local trails. Pete and Simon approached him to merge their expertise on hockey with his on skiing and biking under one roof and Sports Garage was created. Lou is super excited to share his passions and create affordable options for the gear needed for these sports that help make this valley so special.
Peter (Pistol)
Peter Philp (aka Pistol or Maple Pete) is a lifelong hockey afficianto and sports enthusiast. Pete's been a staple in the Canmore hockey scene over the last 28 years. From coaching his three sons, to billeting and cheering on the Canmore Eagles to playing in men's leagues and organizing tournaments, if it's involved hockey, it's involved Pete. Seven years ago, Peter sold his printing business and started a passion project of opening a hockey pro-shop. Stickworx became the go-to hockey shop in the Bow Valley and Pete became the go-to guy for hockey stick repairs and pro-hockey advice. So, when the opportunity arose to grow and rebrand the business in partnership with his son Simon and Louis Panning-Osendarp, there was no question it was the right thing to do. Pete's excited about taking the business to the next level and expanding the sports offerings under the Sports Garage banner.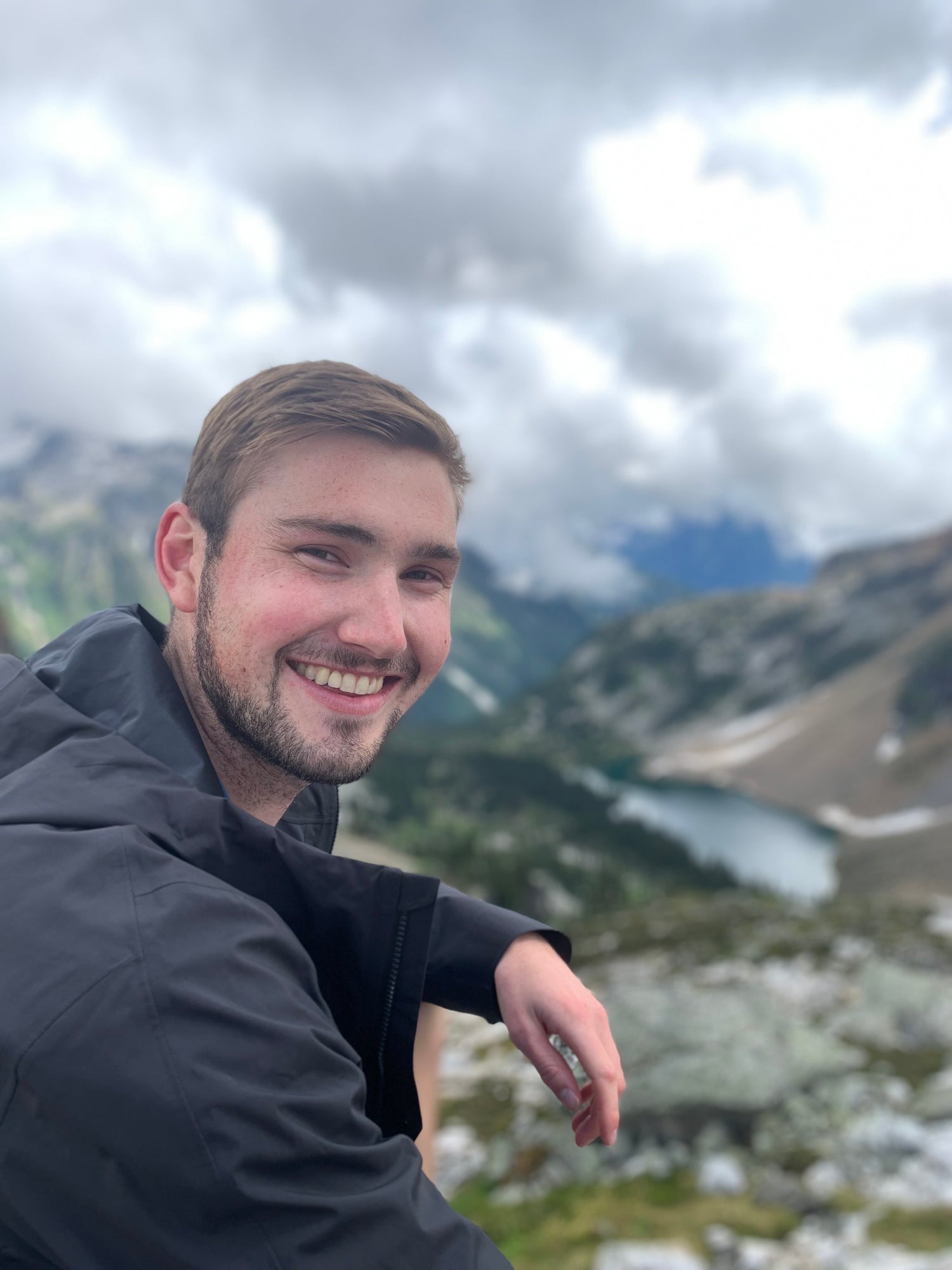 Simon (SOM)
Simon Philp, aka SOM, grew up in Canmore playing every sport imaginable. From hockey to soccer, to golf, squash, badminton, and tennis, if it had a stick, racquet or ball, Simon was playing it. After 4 years of suiting up for the Canmore Eagles Junior A Hockey Club, Simon moved to Kelowna to pursue a Bachelor of Business Administration degree. Following graduation, he honed his business and client service acumen working for Big Steel Box, a national moving and storage company. When covid work-from-home protocols allowed him to work from anywhere, Simon jumped at the opportunity to move back to Canmore. He and Peter then began to hatch a plan for combining Simon's business skills with his passion for sports. Together they teamed up with friend and neighbour, Louis Panning-Osendarp, to merge their combined passions into a new shop.