Rent Skates Today
Our fleet of rental skates includes a wide variety of sizes and styles for you to try on and choose from. You can choose a two-hour, half-day, or full-day rental. To inquire about availability, get in touch or pop by the shop. No bookings are required. See below for details.
Pricing

Ready to rent skates? Here are the pricing details:

-Two-Hour Rental: $12

-Half-Day Rental: $15

-Full-Day Rental: $20

-Multi-Day: $40
What's Included

-Children's helmets are included for free

-You can add on a hockey stick, hockey puck, & adult helmet for $5  

If you need anything else from warm clothes to sports gear, check out our new and consignment stock to find what you need.  We recommend you wear a helmet when skating, whether indoors or out.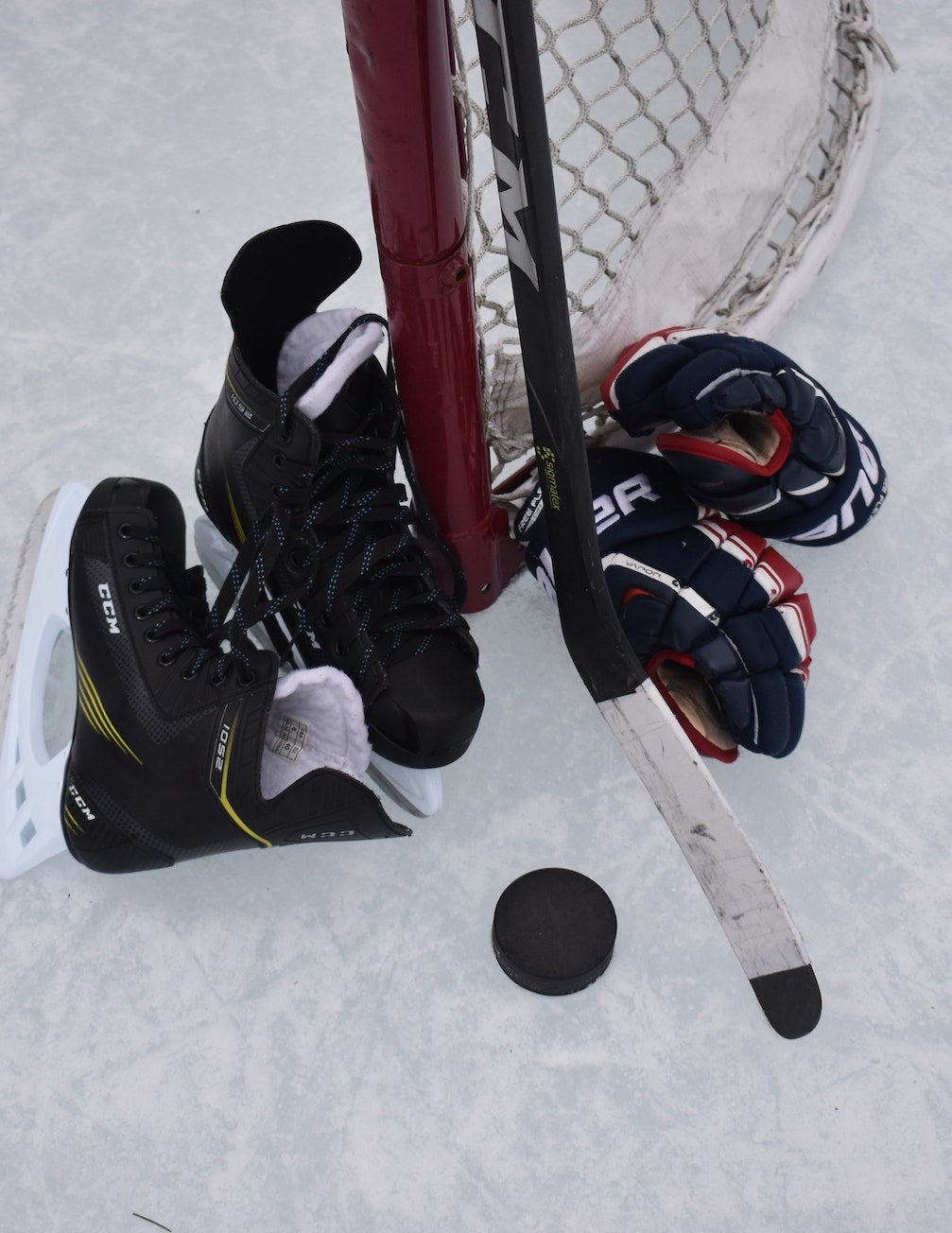 Hockey Services
Skate rentals are just a small piece of our extensive hockey offerings. Sports Garage has come together with Stickworx, a long-standing business serving the local hockey community for years. We will continue to offer excellent service with an expanded product offering, including skates, sticks, accessories, consignment gear, and more.

Our hockey services include:
-Skate sharpening
-Boot punching
-Stick repair
-Riveting
-Skate moulding
-Skate Blade replacement
We also provide new and consignment hockey gear.

Our hockey services are efficient and affordable, so pop by anytime so we can get you sharpened up and ready for the ice. Available year-round.
Learn More
Let's Chat!
Want to inquire about skate rentals or any of our other service offerings? Reach out today. We'd love to hear from you.
Contact Us